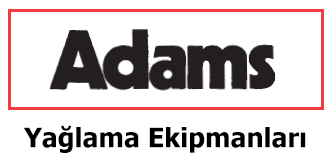 Drip Feed Lubricators
A range of gravity and forced feed oilers for lubricating single or multiple points and for use in conjunction with brushes to lubricate conveyor chains. Reservoirs are available in plexiglass or glass and range in capacity from 14 cc to 3 litres. Solenoid operation and timers are optional.
Spring Greasers and Cups
Two types of spring operated greasers are offered for greasing in areas where it is difficult to access or where constant pressure is required. The plexiglass model as a reservoir capacity of 50 cc and the steel model 80 cc. A range of grease cups is also available.
Constant Level Oilers
Widely used in chemical and process industries, constant level oilers maintain a constant fluid level at all times. Available with BSP or NPT thread. Plastic or glass reservoirs with capacities of 85 cc to 500 cc.
Oil Levels & Windows
These units are used in industry to visually check the fluid level within a reservoir or gearbox. Vertical and angled oil level gauges are available in brass. Screw in windows are available in various materials, the 'drive-in' type is steel with plastic window.
Oil Hole Covers & Cups
A comprehensive range of straight and angled oil hole covers and cups for screw or drive fit mounting. Rotating sleeve and ball spring oilers are also available.
Grease Nipples
A range of grease nipples in stainless steel or steel, metric or imperial threads, hydraulic, button, industrial button or concave heads are available.
Grease Fittings & Accessories
When it is difficult to reach a grease lubrication point, the equipment shown in this section enables it to be reached from outside. When used with the tubes and fittings shown, lubrication by grease gun can be carried out while the machine is operating.
Grease Guns, Oil Cans & Funnels
A range of grease guns, oil cans, funnels and lubrication pumps suitable for use with the equipment described in this catalogue. Also shown is a range of accessories for use with grease guns.